Linear Surface Collection eBook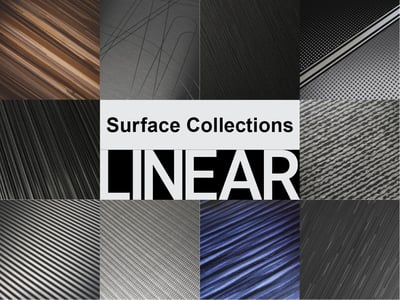 Lines and the interaction of lines make up so many foundations for structures in every aspect of product design.
See our pick of patterns which can be integrated into your decorative trim or aluminum badges and emblems to deliver your brand message with confidence and intensity.
They can be used as overall decoration or selectively in the background to give a punch to your design. The possibilities are endless!
Explore the possibilities:
● Classic Straight Lines
● Brushed Layers
● Technical and Precise Finishes
Use for inspiration and discussion for your aluminum trim or product identification projects. Share with colleagues.
Enjoy.