Geometric Surface Collection eBook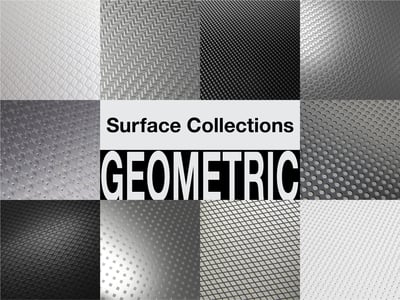 Technical and precise geometric patterns are a popular portion of our finish library. They are very versatile as they can become dynamic and bold or sleek and subtle depending on process and color.
See a selection of patterns that can be integrated into your decorative trim or aluminum badges to make them stand out! All patterns are customizable in scale and color to fit your design.
Explore the possibilities:
● Precise Registration
● Balanced Structures
● Simplistic Shapes
Use for inspiration and discussion for your aluminum trim or product identification projects. Share with colleagues.
Enjoy.