Durable Exterior Label Looks Like Brushed Metal
Products which are exposed to extreme environments like water, sun, heat, cold or that will receive heavy handling can sometimes be a concern for the nameplate or label that is used to promote the brand. Lay your worries to rest! Exterior applications do not mean difficulties for brand identification.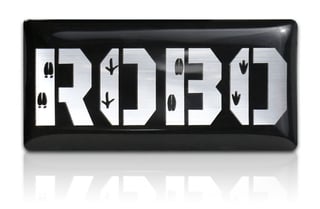 This plastic label is printed on a brushed polyester material to give the look of a metal surface. Height is achieved with our doming process so that it sits up from the surface of the deer call. While the decoration is basic with just one color this part enhances the end product with an attractive display of the logo.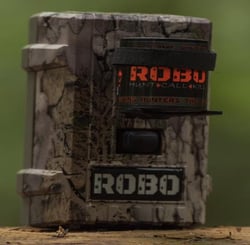 Brushed polyester or mylar is a versatile plastic substrate which can be decorated to simulate brushed metals. It is a cost effective option which is light weight and corrosion resistant. Protective topcoats and adhesives should be reviewed to make sure that the branding lasts just as long as the product.
Related Posts for Durable Exterior Nameplates and Labels
Domed Label Stands up to Exterior Application
Considerations for Exterior Aluminum Badges
Considerations in Under-the-Hood Badge Designs
Is your product located in an outside environment? Let's talk about how you will showcase your brand with a nameplate or label!
Subscribe to Nameplate Blog