How to Give Your Nameplate Dimension - 3 Options in Selective Doming
Domed Nameplates
The crystal clear lens on domed nameplates adds depth and dimension to your product identification. A unique twist on the process is to apply the dome selectively creating a dimensional focal point on the label. The process gives the illusion of a secondary piece assembled to the nameplate. Color and mechanical finishes are used to further emphasize the domed accent. Following is a brief summary of the options available to you in adding a selective dome.
Options for Selective Doming
Accent Graphic or Logo: a smaller logo is highlighted in combination with a brand name
Central Feature: the logo and or brand name is the focus of the nameplate highlighted with doming
Plastic Substrate: either of the above options are available on plastic substrates as well as metal
Domed Accent Graphic or Logo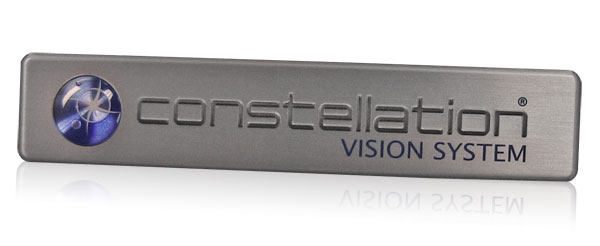 The selective dome on the Constellation vision system nameplate is combined with a spin to add movement and depth.
Domed Logo or Brand Name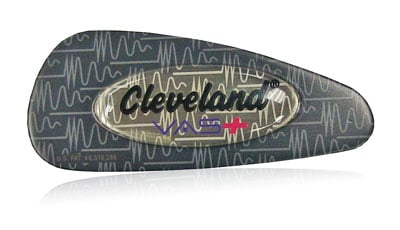 The Cleveland golf medallion draws attention to the name with a lens. The background colors are printed to register to the selective application of the oval lens furthering the illusion of being two separate parts.
Selective Doming on Plastic

The Global Velocity plastic nameplate uses a selective dome to emphasize the logo. Selective doming is a versatile process which can be integrated into both metal and plastic substrates.
The How To Behind Selective Doming
The doming process involves pouring liquid polyurethane over the label and curing it into a crystal clear lens. Typically the lens flows to the edge of the part. A dome applied selectively requires a dam to stop the lens.
How would you use this process on a nameplate or overlay? What type of product is a good application for a nameplate with a selective lens?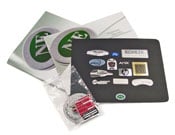 Request nameplate and label samples to begin exploring the possibilities available to you in product identification.
Subscribe to Nameplate Blog