Domed Key Fob | Adding Dimension with Lensing
Lincoln Key Fob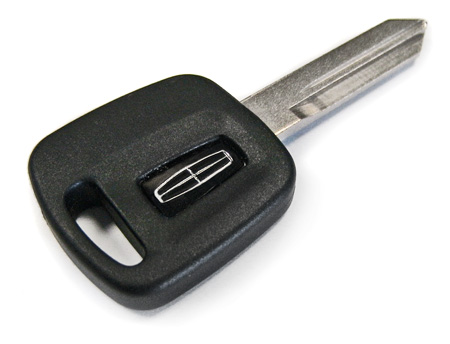 The Lincoln key fob features a domed label as a jewel-like detail on the key. Doming magnifies the sparkle of the chrome polyester (Mylar® film). The Lincoln logo is embossed against the printed black background. The label is adhesive backed for easy assembly to the key.
Small nameplates and labels come to life within their environment when a urethane dome is added. Reflections move on the surface as the viewer's point of view changes - even if the shiny lensed label stays put. The glossy domed label catches attention bringing visual interest to the logo.
What applications do you see for a small attention getting domed label? How would you design a label for a key fob to add a premium look and feel for the nameplate and the key? Request nameplate samples to begin exploring the possibilities available to you in your nameplate design.
Subscribe to Nameplate Blog