Options in Domed Nameplates and Labels
Urethane Domed Metal and Plastic Product Identification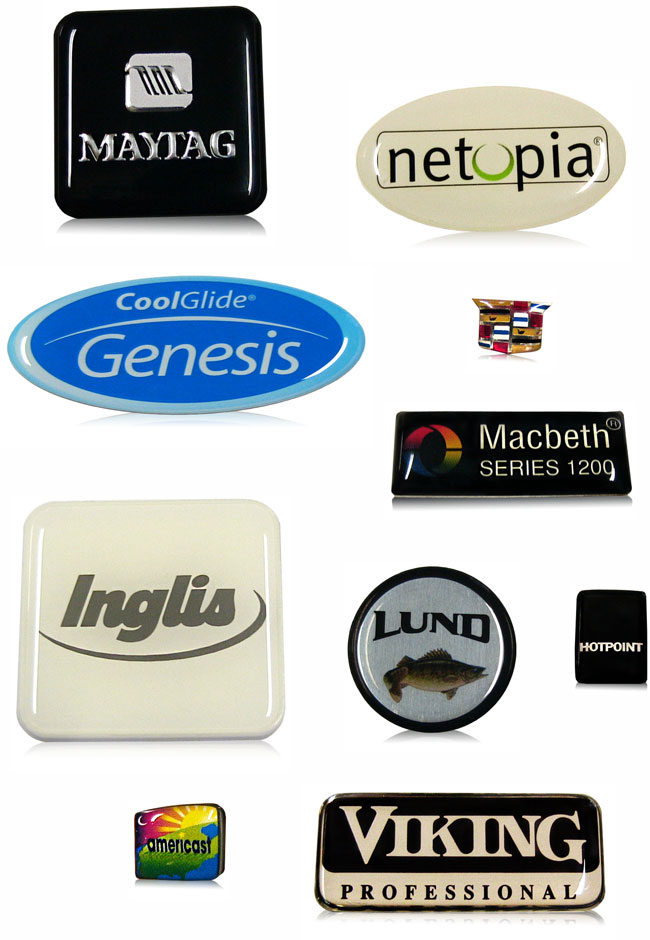 Norlens domed nameplates and labels are durable and attractive options for your brand. Doming adds dimension to aluminum, polycarbonate and polyester nameplates. Embossed graphics create further emphasis for a brand. Options in domed labels include full color graphics with transparent tints of color or metallic effects. Explore additional possibilities in your domed nameplate design here:
Rigid and flexible domed labels are used on appliances, sporting equipment, cosmetic packaging, electronics and point of purchase displays. They are abrasion and chemical resistant nameplates appropriate for interior and exterior applications. The lens can be applied selectively or formed for eye-catching results.
What options would you like to explore in domed labels? What patterns would be enhanced with doming?
Subscribe to Nameplate Blog