Metal Finishes Translated onto Plastic Trim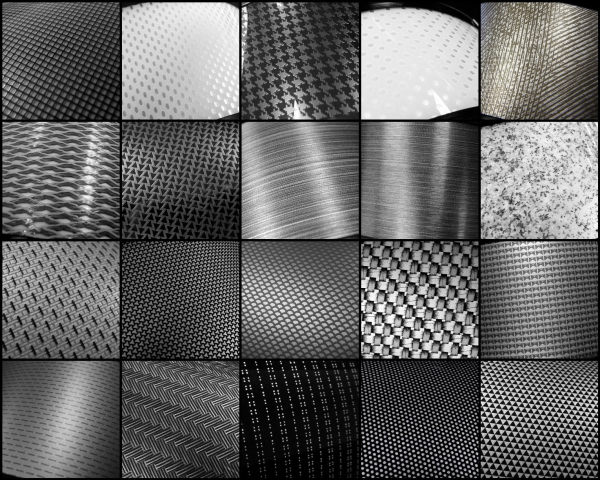 Although the focus of this blog is on options and processes for patterns and textures on aluminum, the same types of structures are available on plastic substrates. Our library of metal finishes serves as a starting point for projects involving plastic trim or nameplates. The surfaces on aluminum can be translated onto plastic using traditional printing processes. Selective gloss adds visual and tactile interest to the finishes. Metallic inks are used as alternative to the reflective metal. Options range from tightly spaced geometrics to woodgrains, patinas and marble finishes. The options are limited only by your imagination.
Our experience in surface design is a resource available to you whether working on metal or plastic. The structures add perceived value to graphic overlays, plastic trim and gauge faceplates. How would you incorporate a pattern into a flexible label? How about a graphic overlay or panel? Let us know your thoughts in the comments below.
Samples are available on metal or plastic finishes to begin exploring your options in nameplate and trim design.